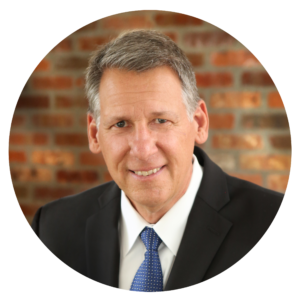 Illuminator Members:
A hardy hello to all current and potential Illuminator members! We just came out of another extremely successful WAFC Convention in Palm Desert, California with an energized membership. The committee volunteers performed beautifully supporting over 1,800 attendees at the convention in areas seen and unseen and are poised to continue this level of support into the future. The Illuminators added several new members before and during the convention, getting close to a roster of 300 of the most diverse and dedicated folks in the CPG industry.
The Illuminator organization as always will continue to support our 3 Pillars:
1. Education with over $150,000 in scholarships awarded in 2023 through the Illuminator Education Foundation.
2. Leadership with opportunities right here in our industry to volunteer in and even Chair committees and to become qualified to serve on our Board of Directors and help shape our organization's future.
3. Partnering with opportunities to work directly with our customers on networking events, convention rallies, golf tournaments, and more to help strengthen you and your organization's strategic partnerships.
We look forward to supporting the upcoming California Grocers Association Conference in September, our fall Torch Award Dinner on October 10th and Diversity, Equity & Inclusion event on October 25th, the Winter Rallies, the 2024 WAFC Convention and to continue to Spread the Lite of Good Fellowship in all that we do. We hope to see you at some of these upcoming events in the next year and if you haven't yet, consider joining our team!
Thank You to all our hard-working and dedicated members. I'm extremely proud to serve as your Headlite for this year along with a wonderful Officer Team and the entire Board of Directors. We are a strong and vibrant organization because of you, and we are looking forward to another fantastic year!
Shine On!
Sincerely,
Greg Siegel
94th Illuminator Headlite
Idahoan Foods, LLC
[email protected]
 "I can't stress enough, how important the role of the Illuminators organization is to our industry. Their work in promoting Industry Education, and their support of the mission of the Western Association of Food Chains, are vital to the strength of our great industry. In addition. the relationships that are forged between the Board of Directors of the WAFC and the members of the Illuminators, result in strong business ties between our respective companies."